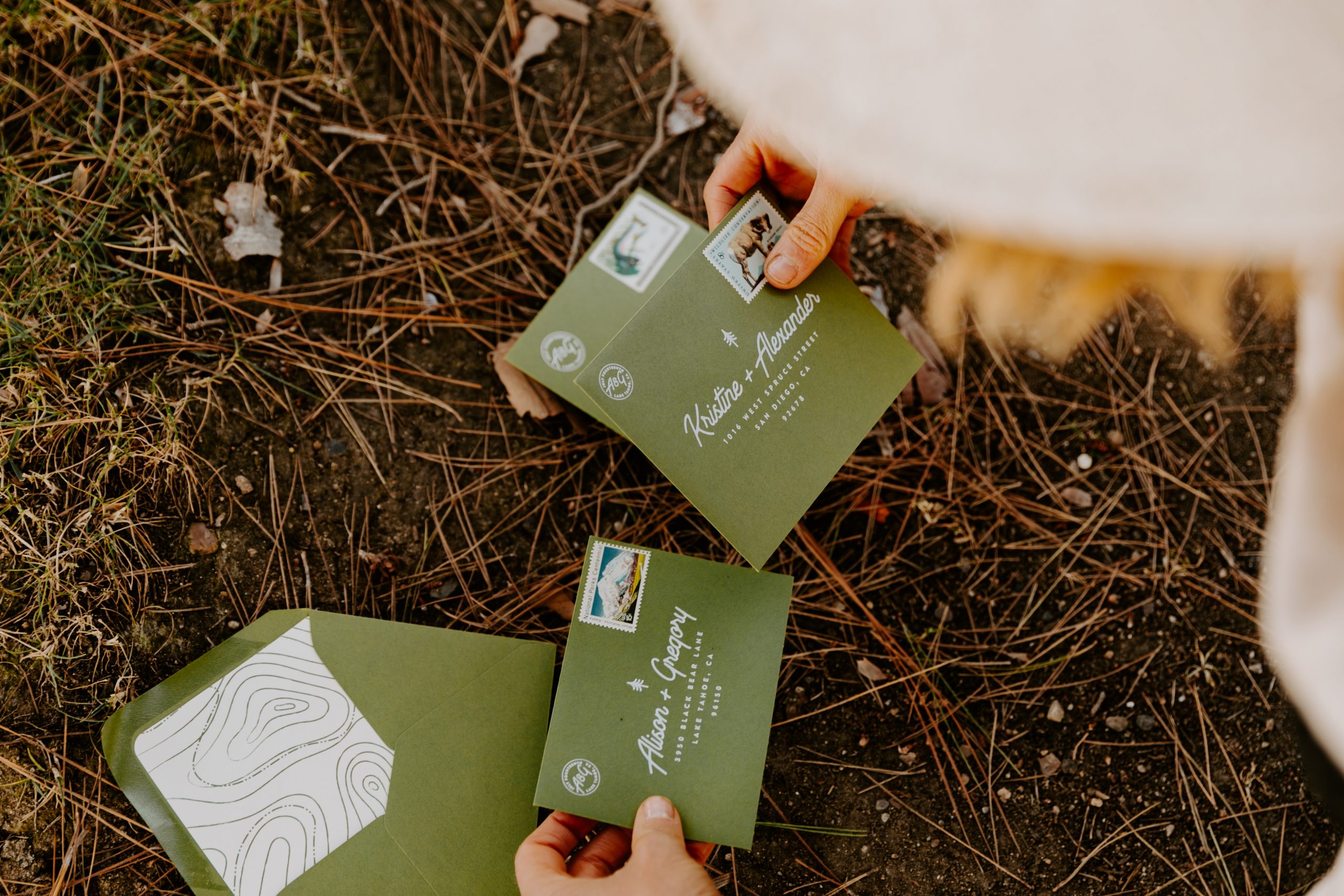 So, you've done the damn thing. Like, THE thing. You've found a boo, y'all put a ring on it, and here we are!
At Wide Eyes Paper Co., we understand the magic of love and the giddy urgency the happy couple, i.e. you two lovebirds, have to race to the altar and start your epic journey together. We also understand that wedding invitations often get the shaft. Remember that last wedding invitation you received that just fell flat? Wide Eyes Paper Co. is here to help you avoid that.
Let the Wide Eyes Paper Co. design team do all the heavy lifting for you- after all, our process is super straight-forward. First things first: get a feel for what type of invitation you want! Wide Eyes Paper Co. specializes in custom watercolor wedding invitations, and these striking designs can manifest in our save the dates, folded invitations and traditional invitation suites. 
Let's give an overview of each!
Save the Date Invitations 
Our save the date invitations are an elegantly understated, yet highly customizable way to shout your love from the rooftops and make the big announcement. Take a peek at our base designs and meditate on what you gravitate towards for your own personalized wedding invitations. For example, who could forget you and your sweetie's first solo vacation getaway to the Redwoods? You got so mosquito-bitten, you're still affectionately called "Buzz" to this day. You know you have to incorporate a wooded scene into your wedding invitation. The Woodland Collection is a great template to work off of! Oh, and didn't you mention you also wanted to incorporate Oregon into the mix somehow- the state you got engaged in? Our die-cut save the dates add a little extra style to your invites. This collection is frequently paired with custom envelope liners and envelope printing, so the package fully integrates into a gorgeous, on-brand announcement.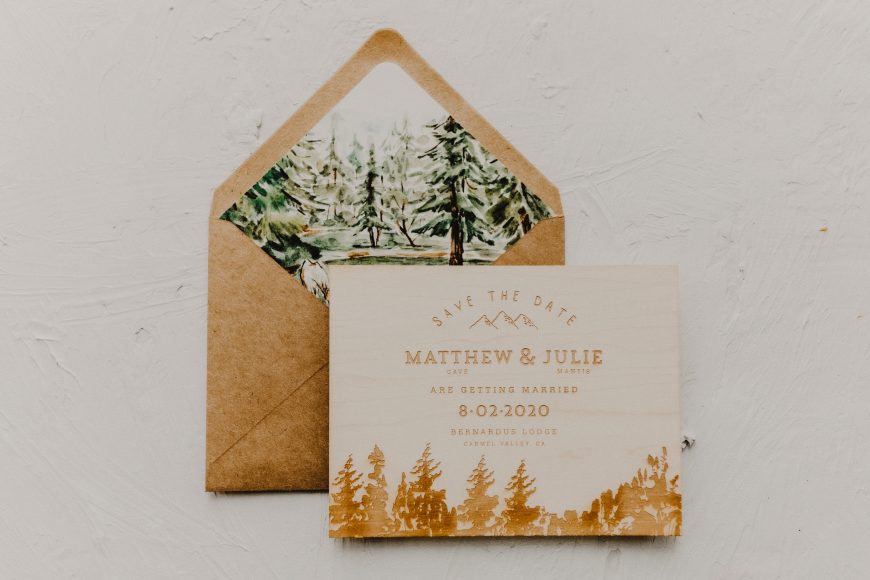 Folded Invitations
Our folded invitations provide a fantastic solution for a visually tiered experience! We offer tri and quad-fold wedding invitations to let your love story unfold as a continuous scene or to showcase across up to eight panels (for a quad-fold invitation, front and back), unfurling accordion-style as a magical preview of the big day. Maybe lakeside watercolor sceneries are your thing, or perhaps you've shared some of your happiest moments in the desert, star-gazing amongst the saguaros? The sky's the limit! You can even streamline the process of RSVP'ing by including a perforated tear-off postcard, easy breezy.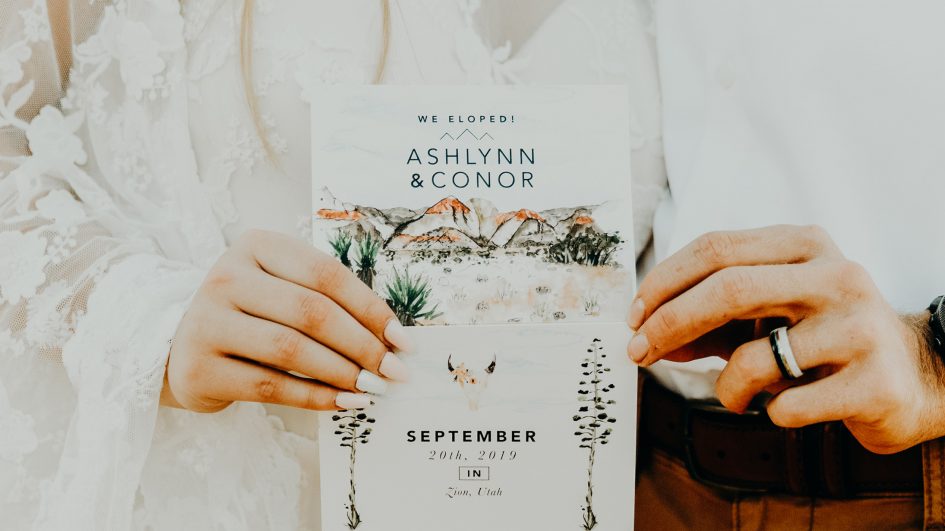 Traditional Invitations
Maybe you're looking for an invite, RSVP, and map card bundled into your very own personalized suite. Perhaps you only fancy the essential duo of an invite card and RSVP? Look no further than our traditional invitations.
Once you have a general idea of which collection you'd like to choose (check out our Insta for more inspo), contact us so we can get rolling! We'll assist in finding the perfect font and color palette, and even customize your sceneries to round out your invitations with elegance. 
Whew! Now that you have the full rundown of what makes our stationery so special, you can get your invitation journey rolling with a spark of confidence. Wide Eyes Paper Co. is all about bringing magic to your event. But we can't take full credit: you're writing your love story, we're just printing it.